Sell more of your knowledge online with less stress through engaging webinars.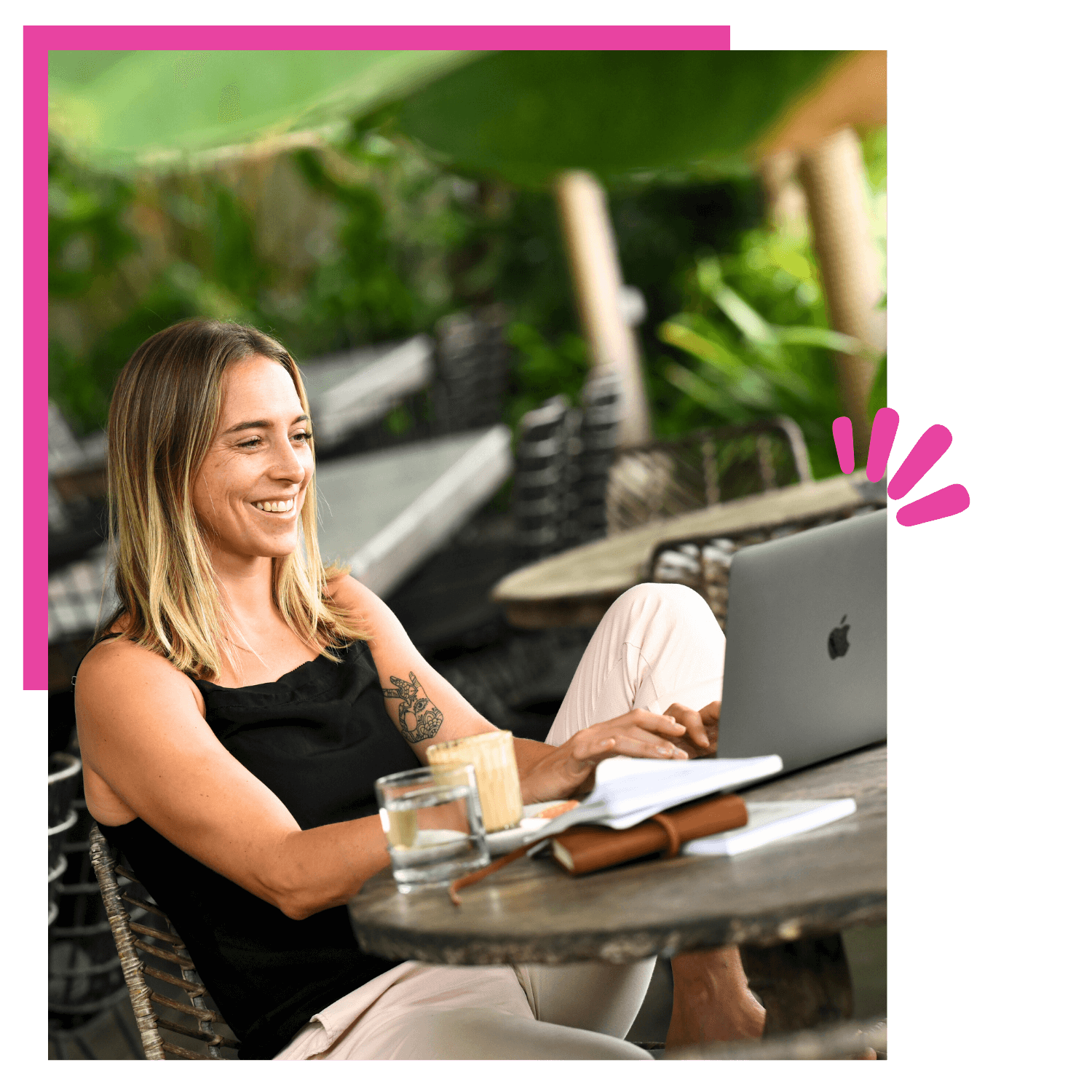 This is for you if
YOU
✦ Are an experts who successfully transformed your knowledge into a digital product or service provider.
✦ Want to attract more eyes to your brand and boost sales and like the idea of doing a webinar but are unsure how to do it.
✦ Are ready to leverage your existing marketing strategy but aren't ready to hire a full-time team.
✦ Tried a webinar funnel but it felt like throwing spaghetti at the wall and seeing what sticks without any results.
Boost your growth through engaging & converting webinar funnels that sell.
 Webinar funnel package details:
What you will get:
✦ Tailored Webinar strategy
✦ Conversion and messaging strategy
✦ Promotional content strategy + implementation
✦ Registration and welcome sequence​
✦ Webinar presentation strategy​
✦ Webinar presentation script
✦ Optimized sales pages
✦ Sales follow-up sequence
✦ Analytics tracking and reporting
✦  Weekly 5 hours of additional support
✦ Implementation support team​
✦ Automation optimization specialist​
•••••••
Collaboration: Min 3 months
Fully remote: Access from anywhere with a weekly collaboration meeting and asynchronous communication.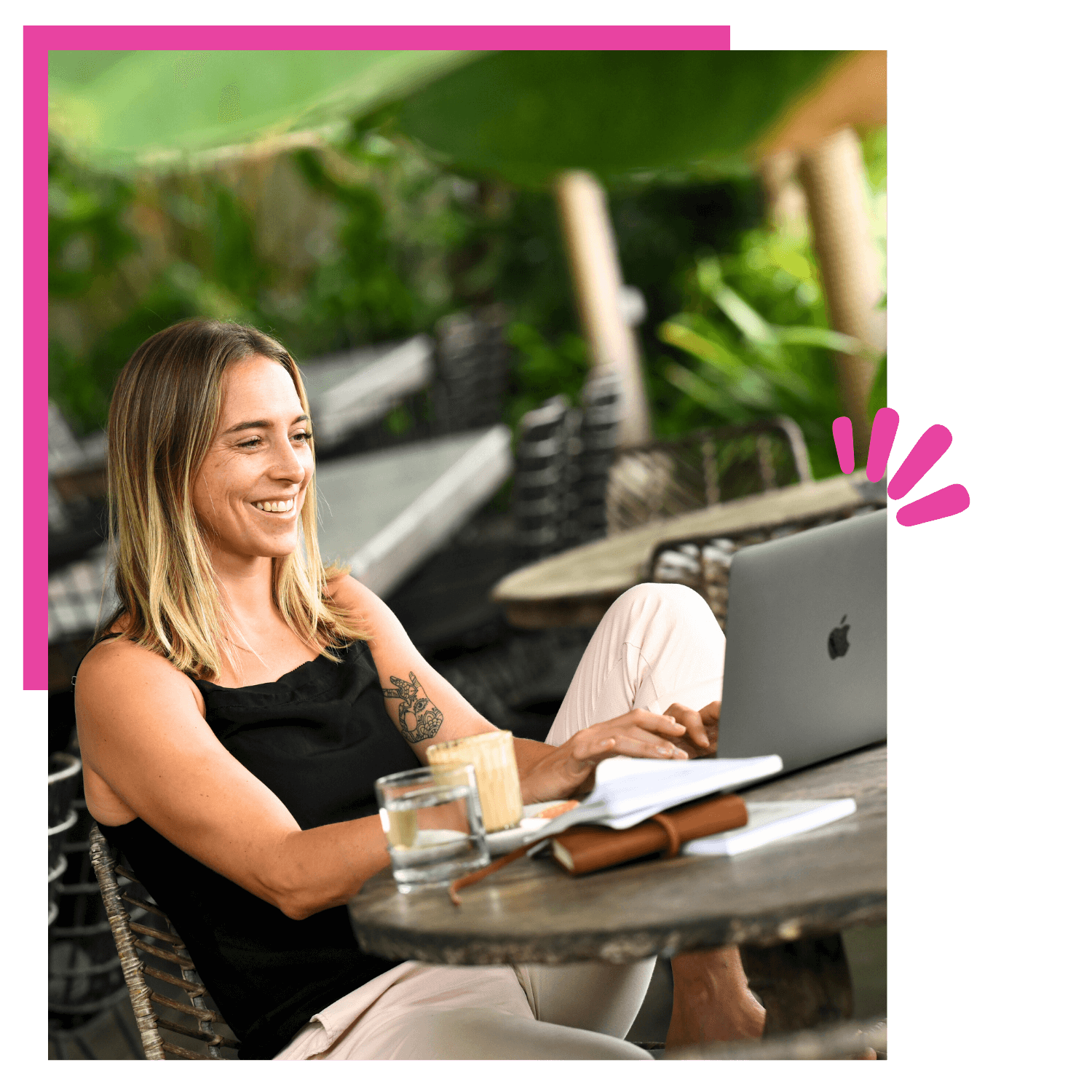 Michelle's transformation
"I've seen a massive difference in what I feel capable of doing and the number of followers, I've got the number of people saying they love my new content or asking me what's changed. The quality of the leads I'm getting now are more in line with my target audience thanks to the webinar funnel and Start Digital's easy to follow process."
– Michelle, Remote Rebellion.
Stay Inspired, Motivated & Focused
Build your webinar funnel
with a team of webinar experts on your side to pull it of much easier without feeling overwhelmed.
Creative buddy.
Bounce off ideas, learn new things and come up with new content ideas to attract quality leads.
Marketing cheerleader.
Get support with developing and implementing marketing strategies and show up consistently without getting overwhelmed
Accountability partner.
Get stuff done and have someone to keep your accountable so you keep moving forward.
Tech Support.
Get support with finding the right tools to achieve your business goals and save your time and energy for the work you love doing.
I already have a marketing strategy, will you build a new strategy?
We develop a custom webinar funnel from start to scratch with clear goals and our goal is to create a strategy that you can use alongside your current marketing activities.
I tried a webinar funnel before, why would it work now?
A webinar funnel is highly complex due to the many moving parts, time investment and various required stills. Many marketing teams and busy entrepreneurs underestimate this hence the funnel isn't successful. We are specialized in building webinar funnels specifically and have a plug-and-play process ready for our clients accompnaied with templates, guides and an implementation team of experts.
How do you track if it's successful?
Marketing and tracking results go hand in hand. By using industry tools, automation and highly trackable processes we will track lead count, views, conversion rates and other important marketing metrics. 
Do you also automate?
Yes, our implementation team will automate various processes which is part of the webinar strategy. We will also set you up with tools like Zapier and native automation settings in various marketing tools.
Do you also offer paid marketing services?
Yes, we offer paid traffic services for the webinar funnel which is an additional package once we see a proof of concept. Ideally, we start boosting results at the second or third webinar strategy. 
How do I know a webinar is good for my business?
Webinar funnels are great for online businesses proving a service or product. It's most successful when you have a specific offer for example a training program, a package selling a specific service, or training content packaged in an offer. Our clients are copywriters, consultants, course creators, thought leaders, coaches.
I already have a creative team, can I keep working with them?
Absolutely! The webinar strategy is a specific marketing strategy that works perfectly alongside your existing marketing strategies. We are highly flexible and you can work with our team of experts or hire our full team depending on your capacity.
Your energy and time matter to us.
We help experts and small business owners with creating digital products and showing up online consistently with ease in a way that your content actually helps achieving your goals.
Book your free discovery call below.