Support our clients and join our Work From Anywhere team
Current openings – remote only
Marketing & Sales Funnel Copywriter (project-based/part-time)
We are hiring a new team member to help us with writing compelling and converting content for our clients. We specialize in developing authentic and converting marketing funnels with a team of creative digital storytellers and funnel builders. We are looking for a Wordwizzard who wants to join our driven team.
What makes this an attractive opportunity?
Flexible and remote – as long as the work is done & you are communicating well asynchronously, you can have all the flexibility you desire.
Creativity and variety – Collaborate with an international team and clients from various industries
Growth – Be a part of a growing business with educational marketing materials, clients we love and carefully selected to work with and a huge network of location-independent entrepreneurs.
Expectations and responsibilities
Crafting persuasive copy for landing pages to convert visitors into leads and new customers.
Developing email sequences designed to nurture and engage our leads, guiding them through the sales funnel.
Collaborating closely with our clients to understand their unique brand voice and messaging requirements.
Leveraging your expertise in funnel marketing to optimize copy for lead generation and conversion.
Infusing conversational messaging techniques to establish meaningful connections with our target audience.
Attributes/ Skills Required:
A minimum of 1 year of experience in copywriting, preferably in funnel and conversational messaging
Proactive and always looking for ways to improve, automate and innovate
You're a stickler for doing things right and you spot errors before you hit send!
Excellent time-management skills and the ability to meet deadlines.
Comfortable with Google Suite and Notion
Experimented with AI and leveraged AI tools
Business fluent+ in English and strong writing skills with a keen eye for detail, grammar, and style.
You love learning, asking questions, and taking initiative to expand the business
A portfolio showcasing your best copywriting work, especially for email nurturing and sales sequences and landing pages.
StartDigital.io welcomes and supports people of all backgrounds and identities. StartDigital.io does not discriminate on the basis of sexual orientation, gender identity and expression, race, color, ethnicity, culture, national origin, social and economic class, educational level, immigration status, sex, age, size, disability, family status, political belief, or religion.
We are a fully remote team
thriving from anywhere.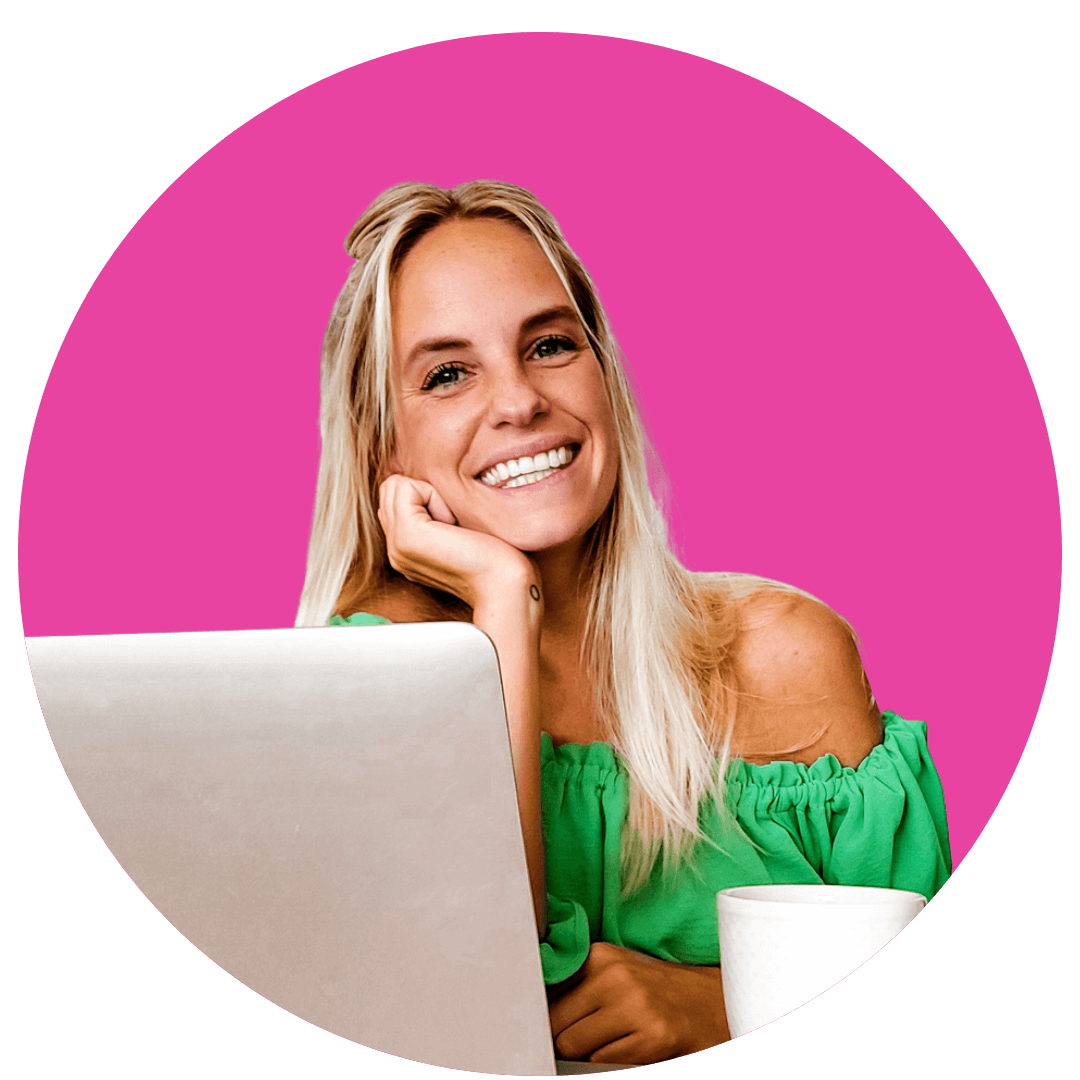 I'm Nienke Nina and a location-independent entrepreneur from the Netherlands. Together with my team, we help businesses and entrepreneurs with creating authentic and converting marketing funnels so their marketing efforts actually bring results.
With over 7 years of digital marketing and digital storytelling experience, our goal is to develop marketing campaigns that won't burn you out. By working closely with our clients we can curate authentic narratives around the brand and products that boost audience size, convert leads and increase sales. 
We are specialized in developing webinar funnels from start to scratch and thank to our approach our clients are hitting their business goals and beyond.