Discover how we helped our clients share professional content with their audience.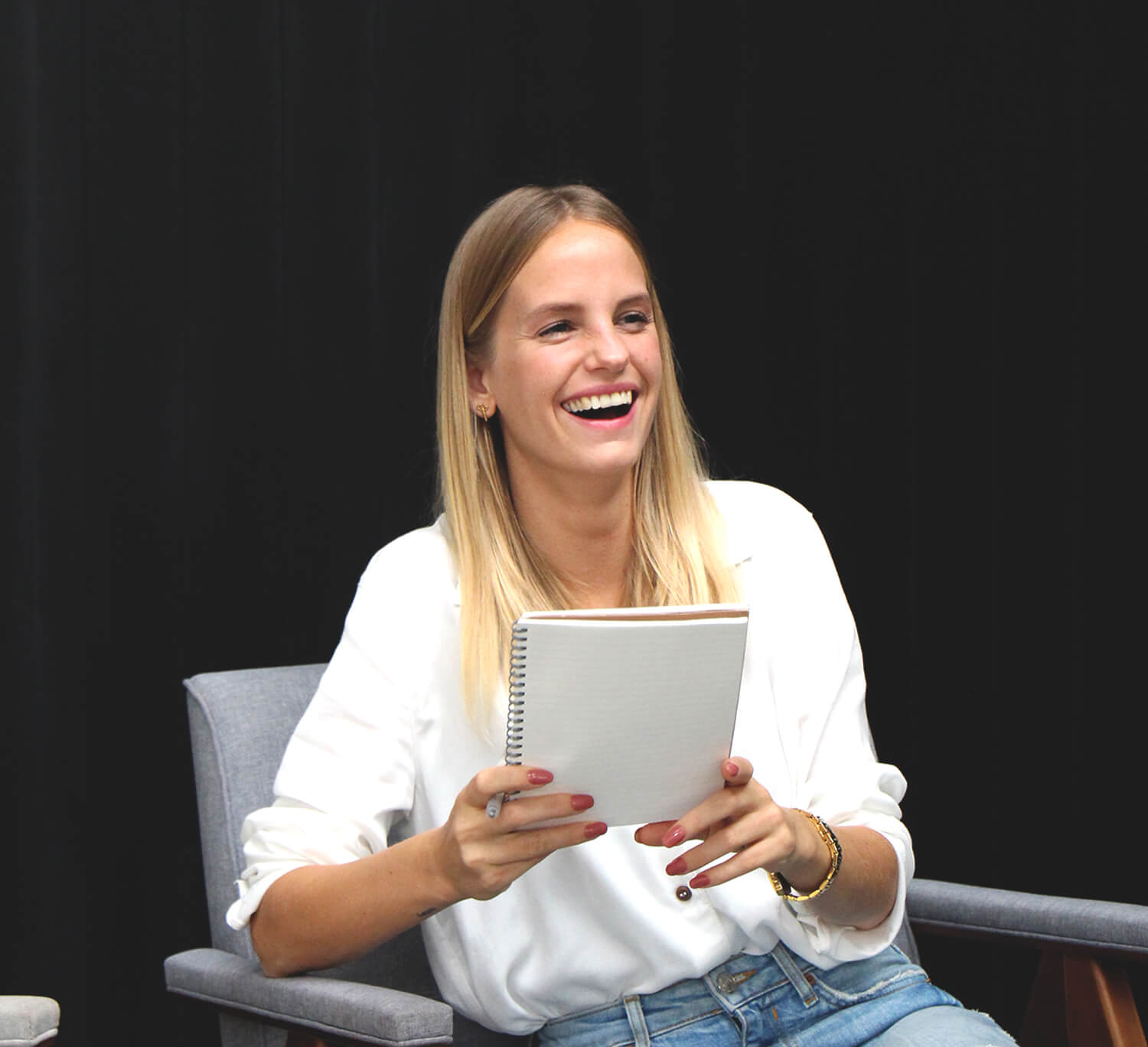 From content strategy, to creating to publishing. You choose your creative support.
Do you want to start with one creative support or are you seeking for more creative support for your business? Our services give you the flexibility to work with the creatives you need.
All our clients start with a content strategy session to explore the different oppurtunitites and we end the session with a content strategy.
Once we have set the foundation our creative team will start working with you to create the best digital content to more people to your business.
What our clients say about us…
"Nina really helped me set up the foundation of the website and created nice templates that I can now use myself when updating my website. She has lots of knowledge and really listens to what you want. She has a really professional & structured way of working via Notion, she keeps a great overview of everything that needs to happen and this really helped me get through this project."
Joëlle | Funnel Expert
"Nina's experience both in design and digital marketing makes working with her super relevant as she won't only design a nice website but also have a more global approach about how to use your website as part of your overall sales and marketing funnel. I felt like I could benefit from having a more professional online presence through a professional website however I did not have the time or knowledge to put it together myself. Nina's professional and structured approach helped me express the ideas and needs I had to advertise my business online and turned it into a beautiful online vitrine."
Pierre Alexandre – Finance Expert & M&A advisor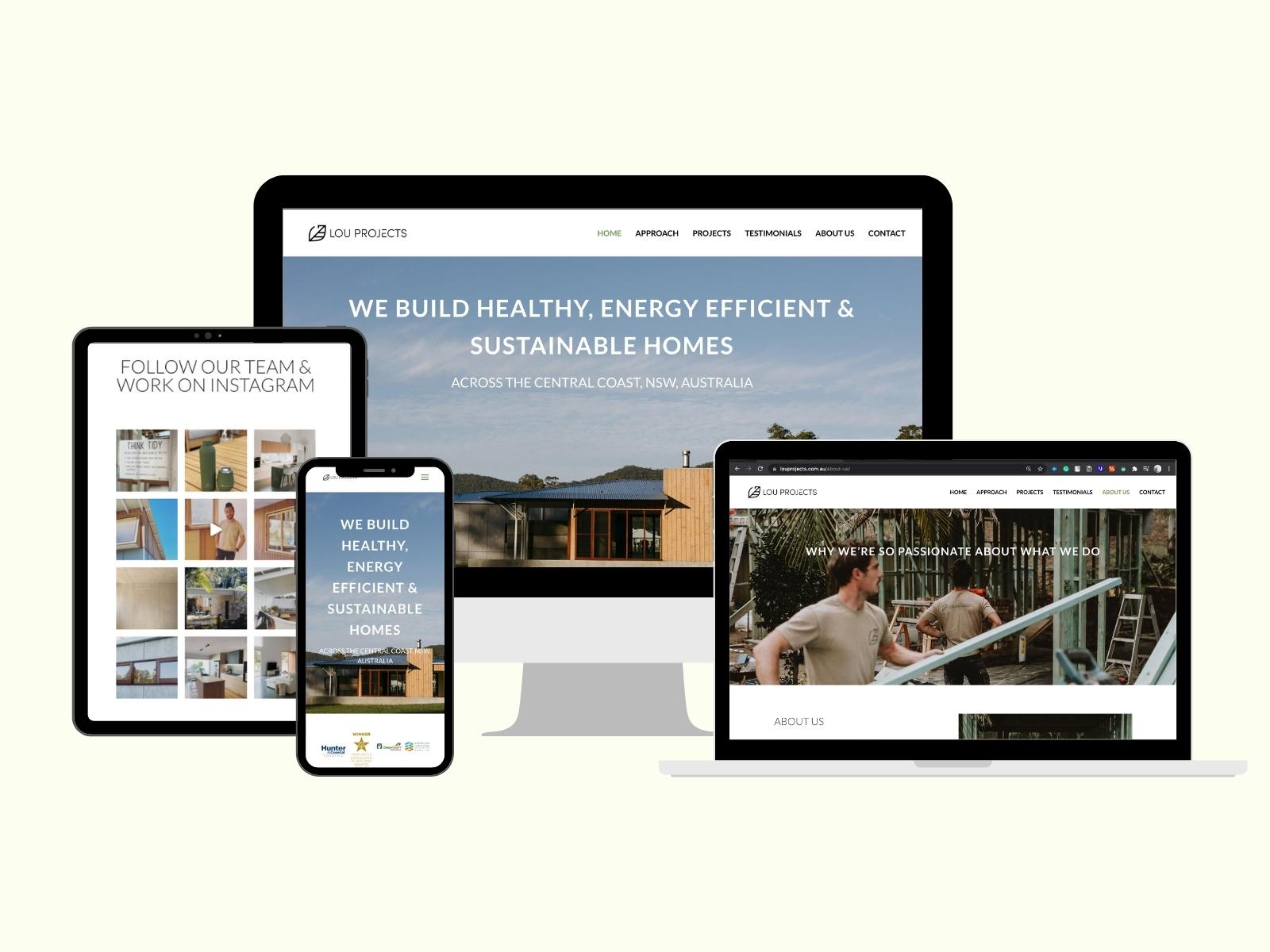 Lou Projects | Website design, content & maintains
Sustainable customer home builder Andrew from Australia wanted to create a stronger & professional online visibility and build company credibility. The focus was to showcase ongoing and completed projects and enable future digital marketing tactics.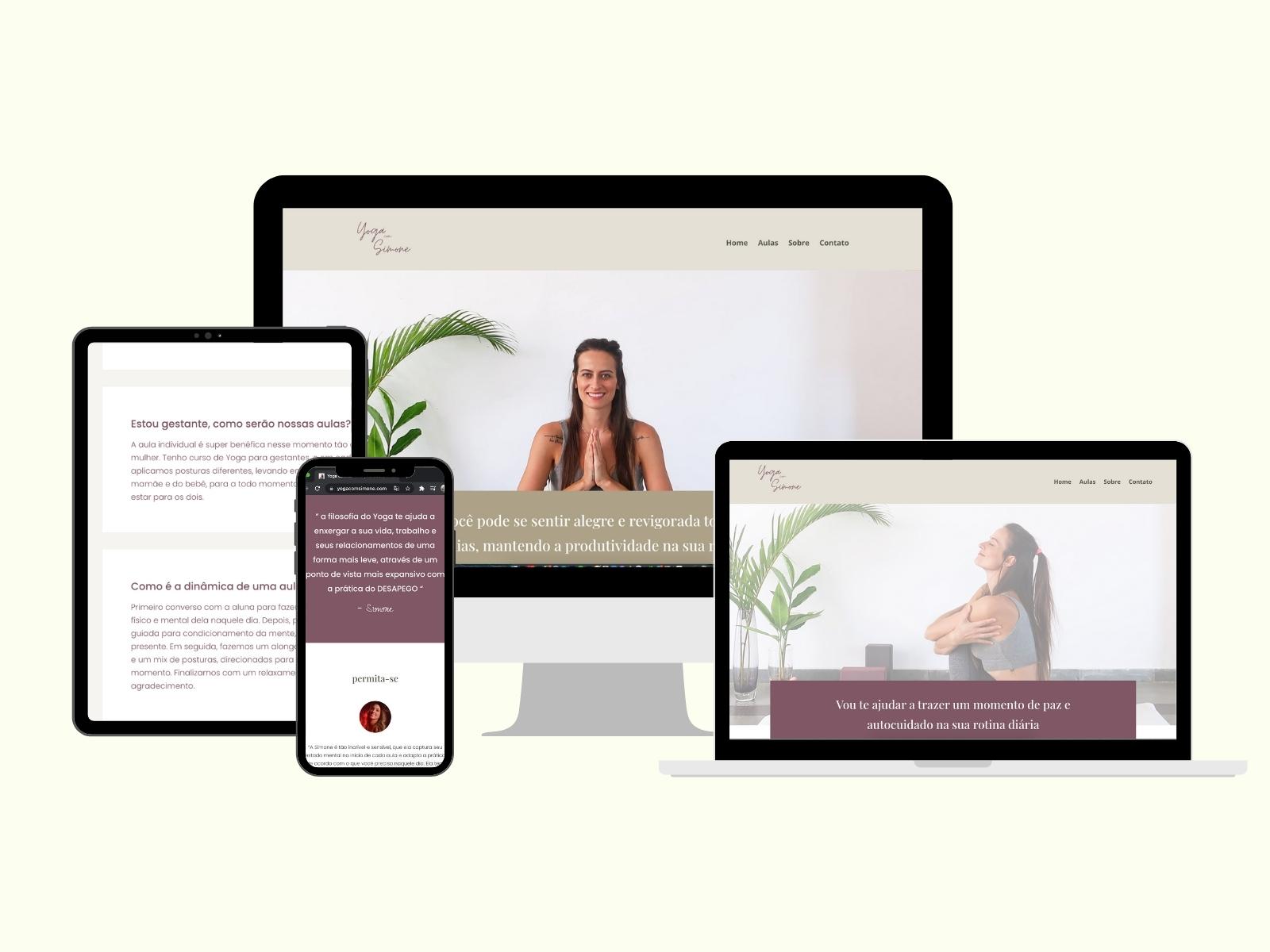 YogaComSimone | Website Strategy, Branding & Website Design
Simone is a yoga teacher and started teaching online yoga classes. With her new website, she wanted to show what type of classes and packed she has. We also set up her class booking system with an online calendar. so her students can easily book classes in just a few clicks.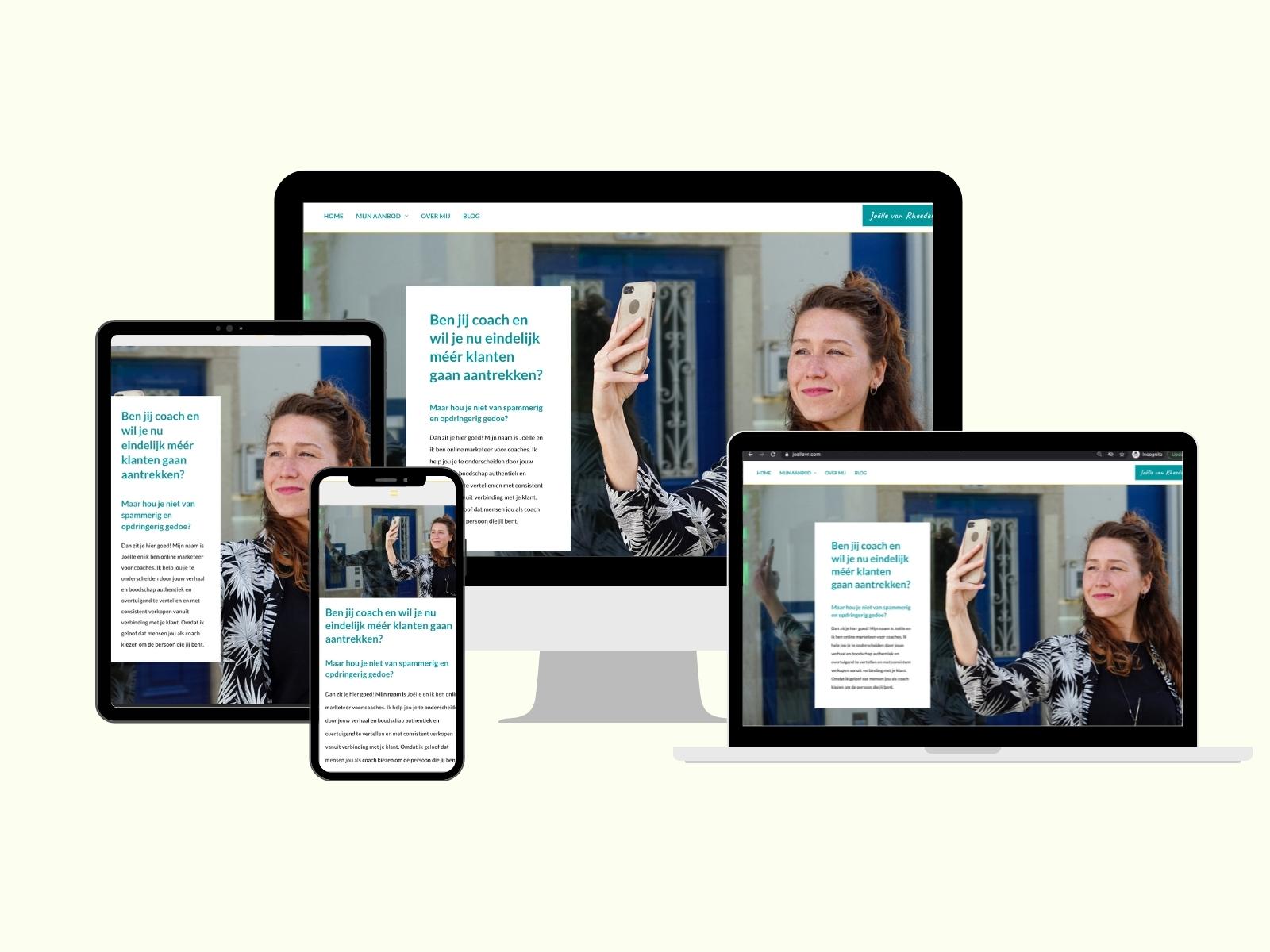 Joëlle van de Rheeden | Website Assistance
As a Digital Marketing Funnel expert, Joelle was comfortable creating her own website in Elementor. Through our website assistance services, we helped her finalizing the website design, fix small errors so it looks great on all devices. We also created created pre-built layouts for blogposts, testimonials and projects.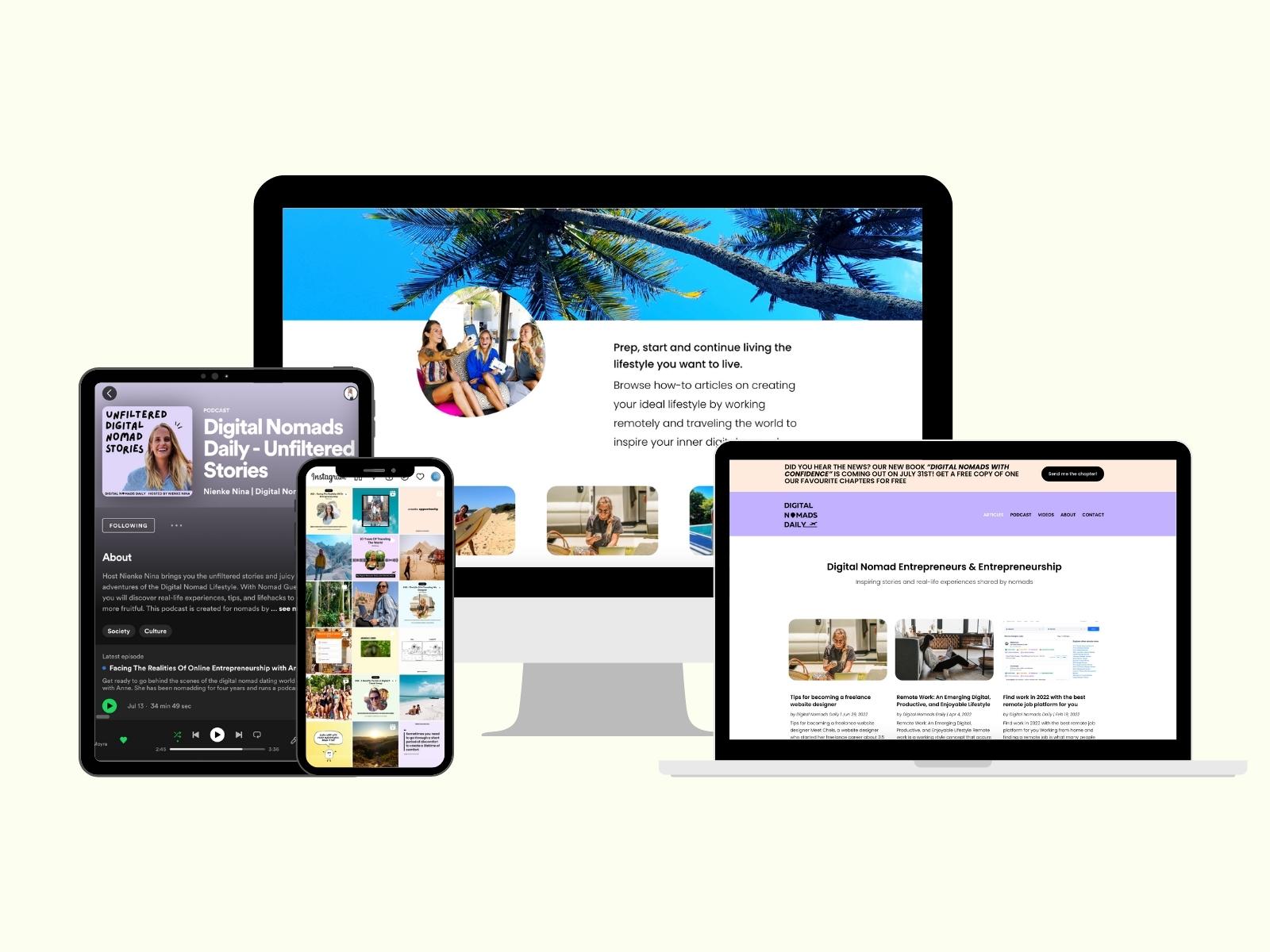 Digital Nomads Daily | Strategy, Website design, Podcast Management, Newsletters
The online platform for remote workers and digital nomads wanted to launch a podcast and other online products. Our team helped creating the digital content strategy and digital content like podcast, newsletters, social media content and online products.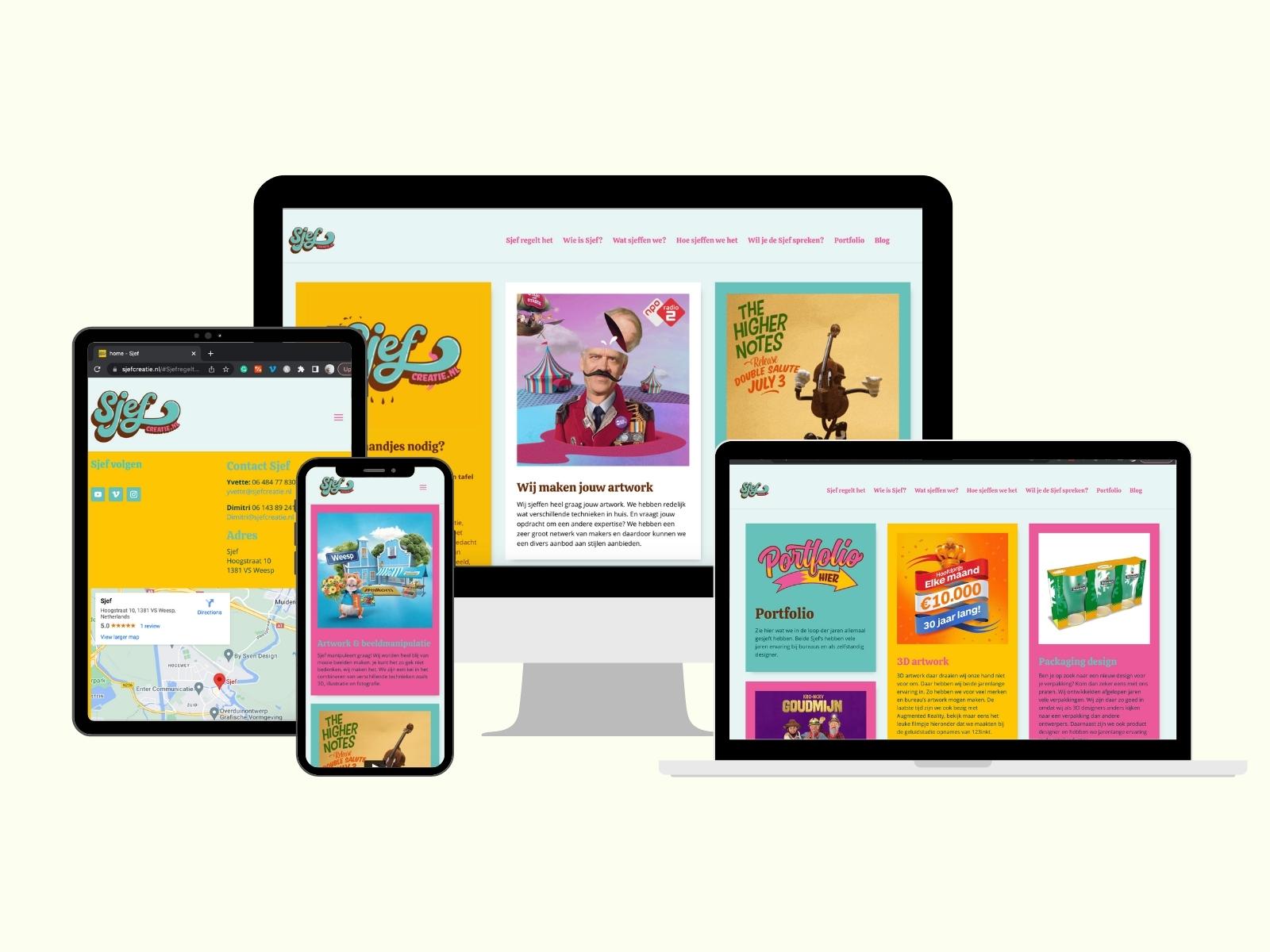 Sjef Creatie| Website Strategy & Assistance
The creative team of Sjef Creatie created a beautiful design and needed and website expert to transform this design into a real website. During our strategy session we discoverd the possibilities to make sure the design works on all devices and the user has a positive experience.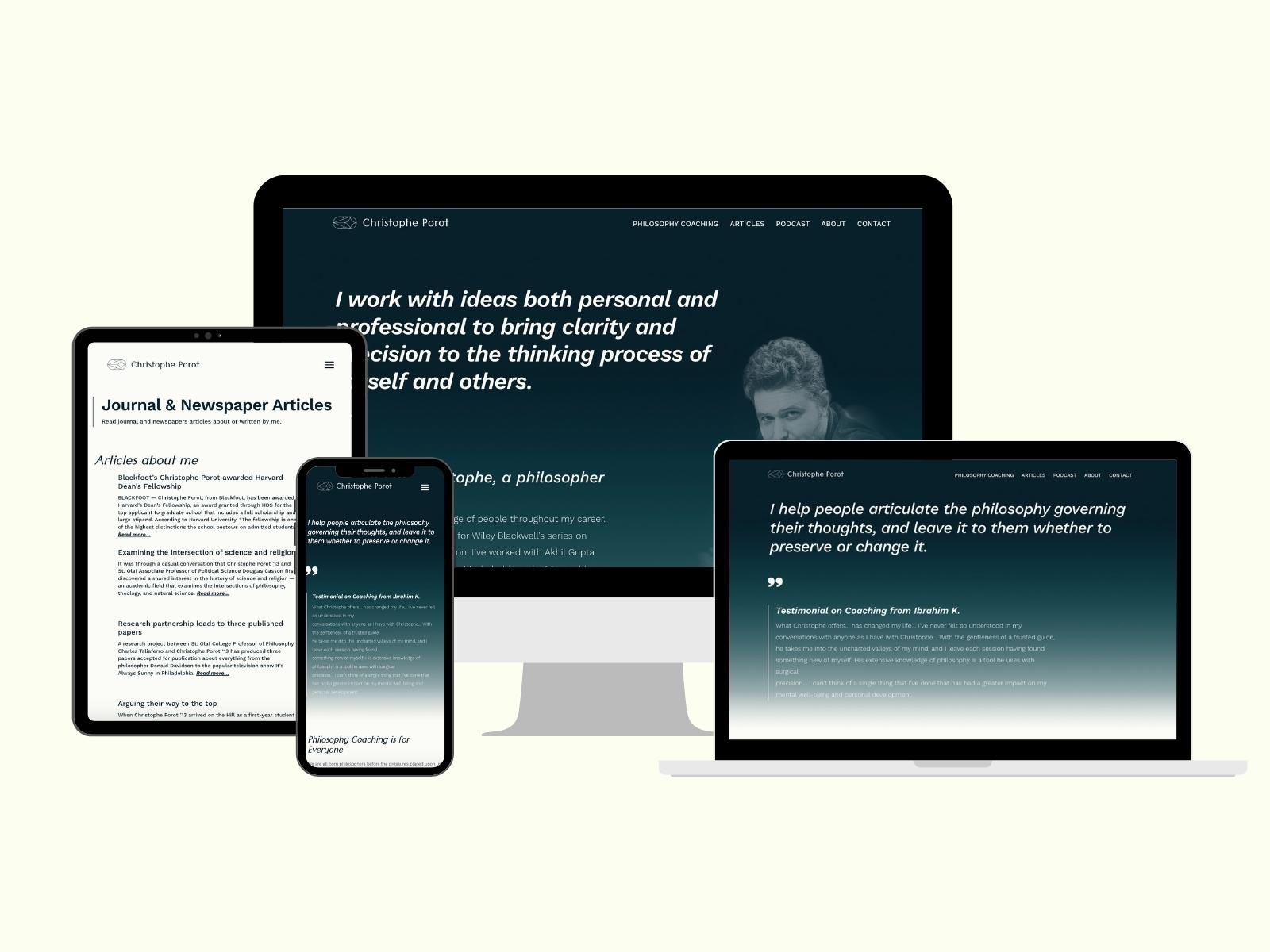 Christoper Porot | Logo, branding &  Website Design
Christoper is a writer and philosopher who wanted to start digital but didn't know where to start. We created his logo and his branding. Our team designed and build his website and support him frequently with website updates and adding new content. 
A simple 4 step process to create professional content for your business.
Step 1: Strategy
Before we start creating your content we will have a strategy call. The purpose is to discover what type of digital content your business really needs and connect with your audience.
Step 2. Digital Content Calendar
Based on the strategy we will build out an editorial calendar to map out the different channels and topics your business will communicate.
Step 3: Content Creation
Our team of content specialist will create all the assets and make it publish ready. Once the content is created we will review everything with you.
Step 2. Publishing
Your content will be published for you so you and depending on the service reporting is optional. 
How we can help your business to share digital content that speaks.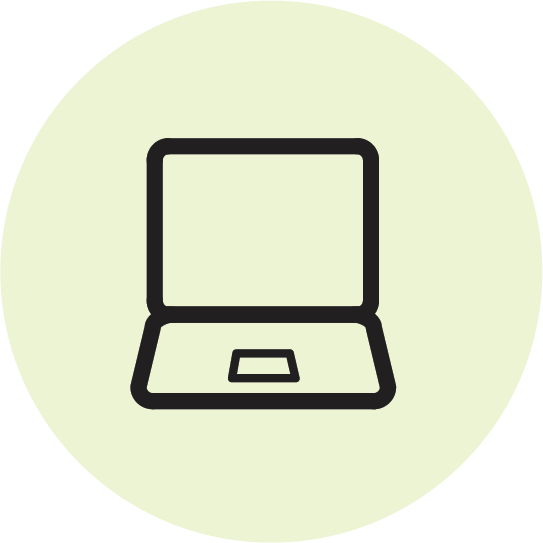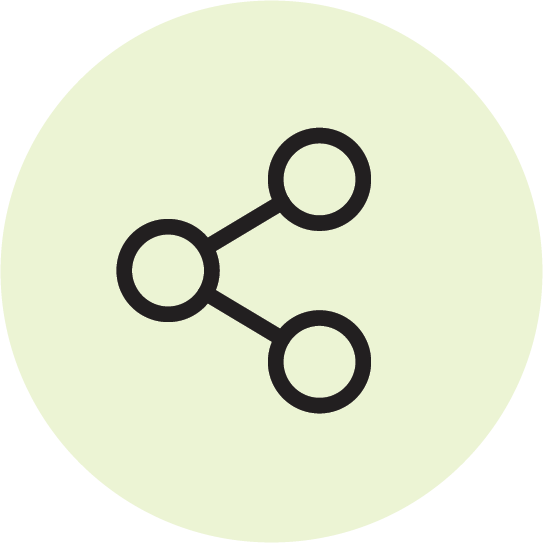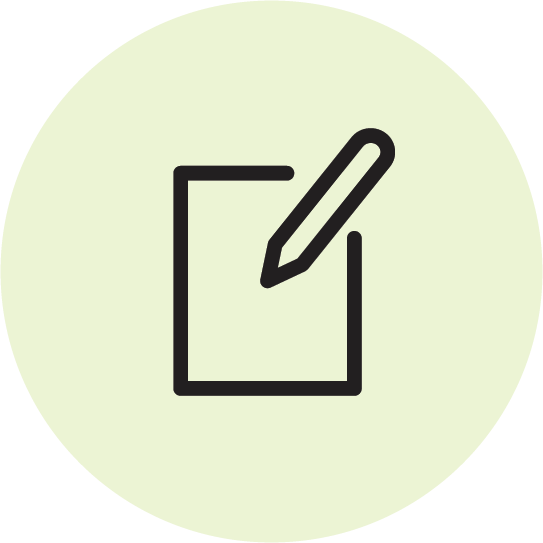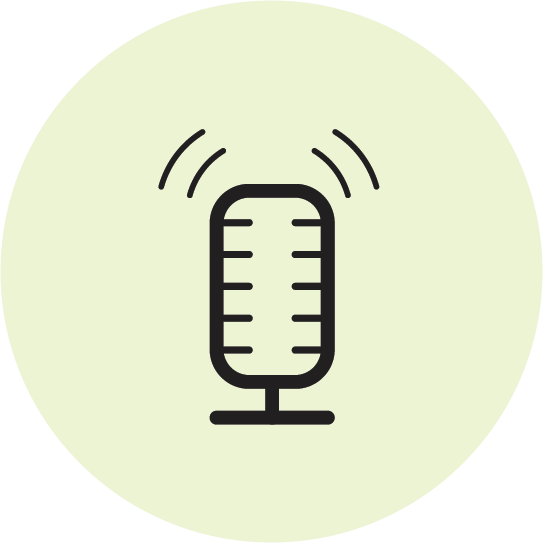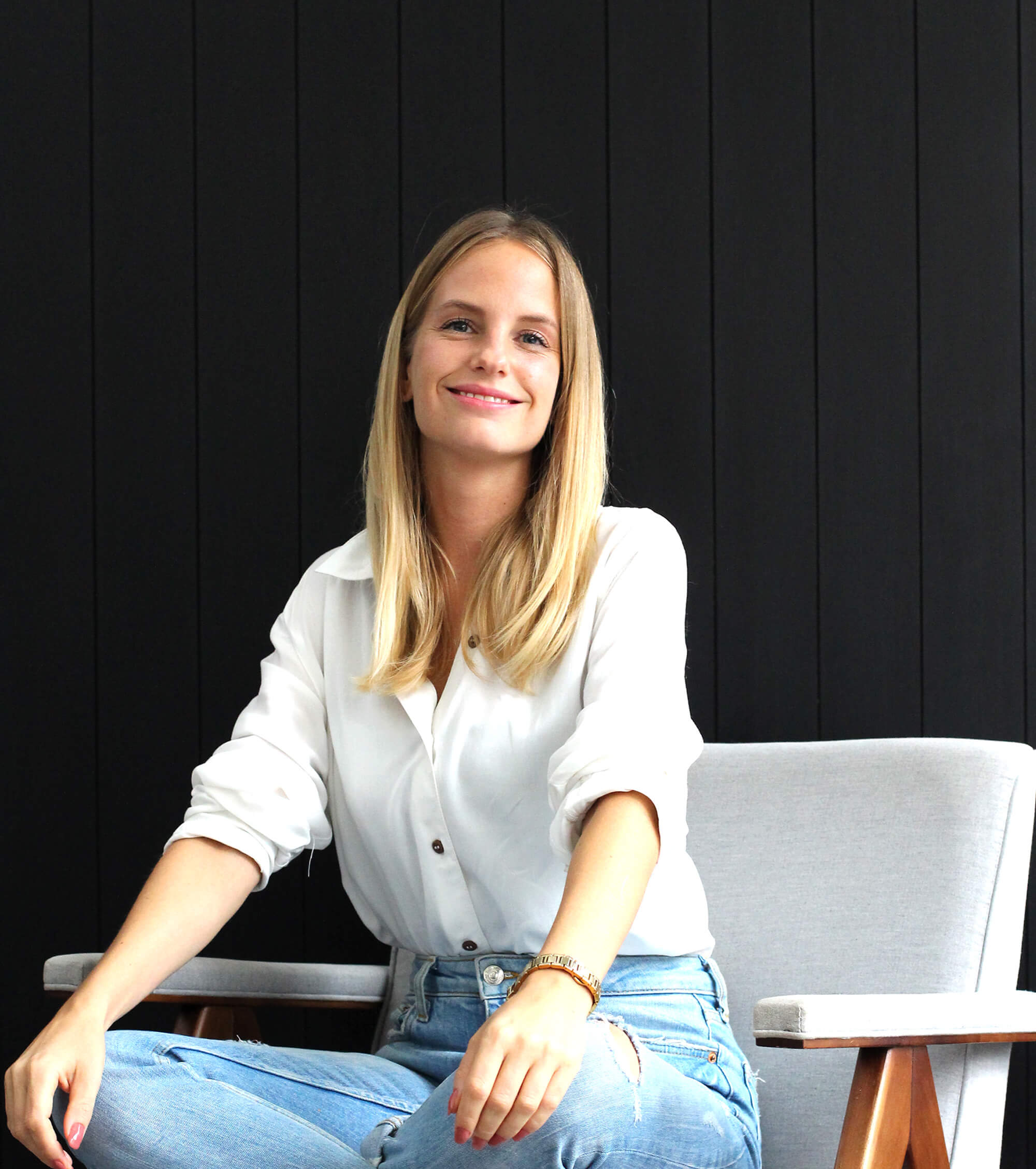 Schedule a free 30-min session to explore how we can help you.