Sell your knowledge online and create a digital product.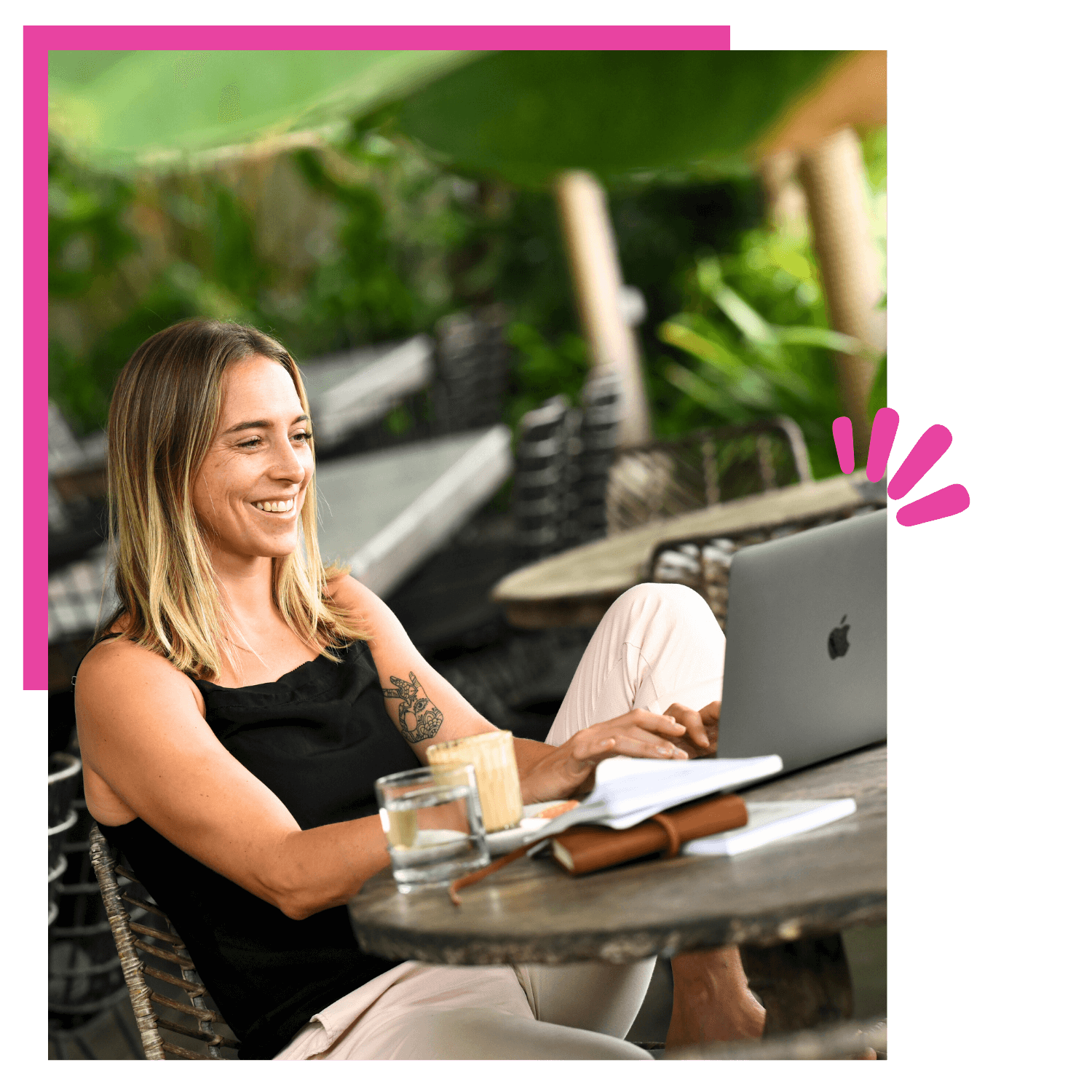 This is for you if you
✦ Are unsure about how to create the product and tools to use.
✦ Have no clue where to put your product online without high financial risks.
✦ Feel overwhelmed and scared to make wrong decisions and overspend.
✦ Get easily distracted and afraid to feel loniley and loose motivation.
✦ Don't see the steps and are stuck on how to  turn your idea into a real product.
✦ Afraid of the workload and how to manage this in your current day-to-day life.
Stay Inspired, Motivated & Focused
Build your digital product with us on your side to get it done much faster and easier.
Creative buddy.
Bounce off ideas, learn new things and come up with new content ideas to attract quality leads.
Marketing cheerleader.
Get support with developing and implementing marketing strategies and show up consistently without getting overwhelmed
Accountability partner.
Get stuff done and have someone to keep your accountable so you keep moving forward.
Tech Support.
Get support with finding the right tools to achieve your business goals and save your time and energy for the work you love doing.
Transform your expertise into a digital product and sell it online from anywhere.
#1
Create a digital product
$950 /mo
Transform your expertise into a digital product and sell it from anywhere.
What you will get:
✦ VIP Growth Digital Product Ideation 1h Consultation.
✦ Tailored Digital Product Creation Roadmap in Notion.
✦ VIP Growth Positioning 1h Consultation
✦ VIP Growth Product Creation 1h Consultation
✦ Marketing and tech support with the creation of your product
✦ Customizable ready-to-use templates, checklists and more golden nuggets. 
✦ Weekly perspective meetings (troubleshoot, motivate & celebrate)
•••••••
Collaboration: Min 3 months
Fully remote: Access from anywhere with a weekly collaboration meetings and asynchronous communication.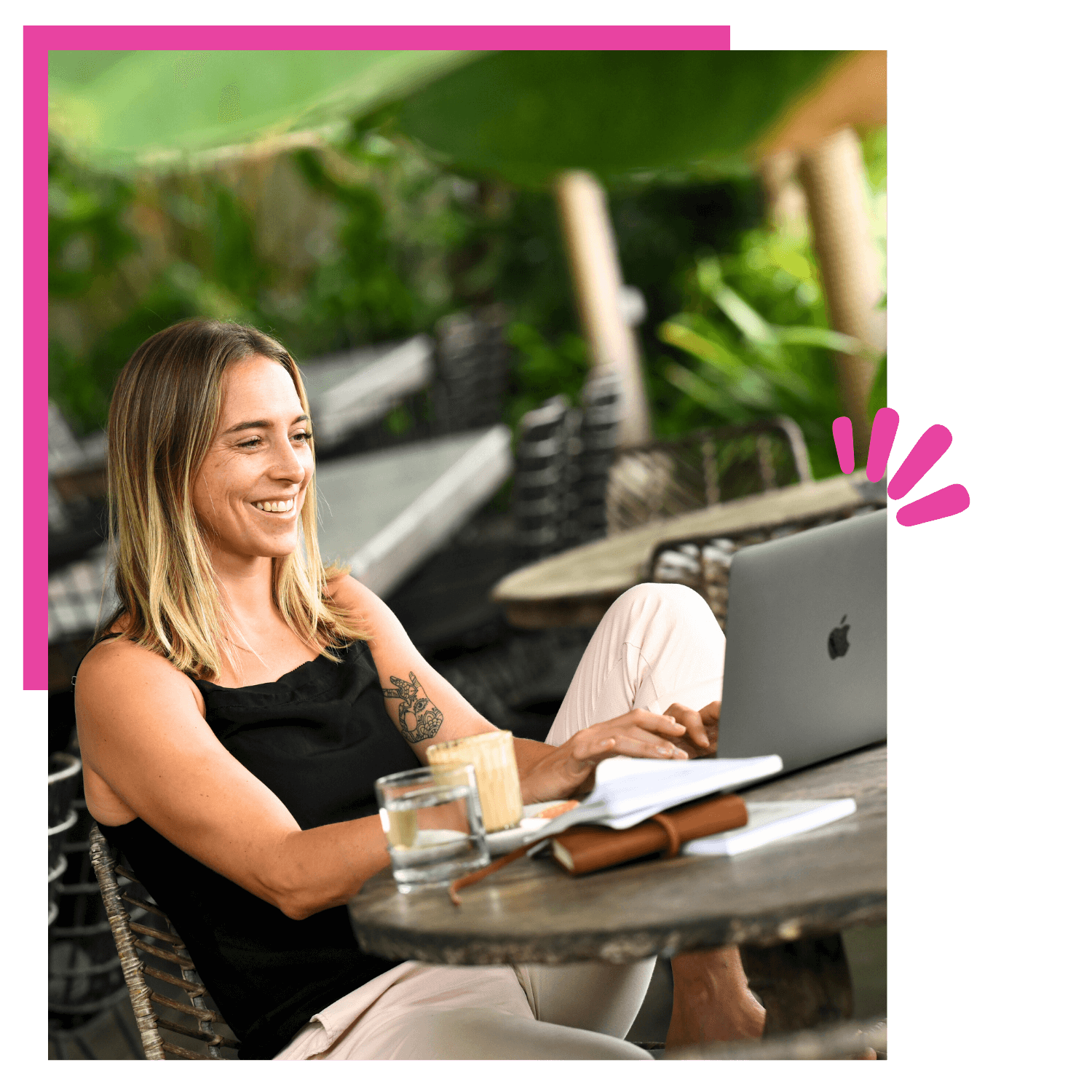 Michelle's transformation
"I've seen a massive difference in what I feel capable of doing and the number of followers, I've got the number of people saying they love my new content or asking me what's changed. The quality of the leads of the people I'm getting now are more in line with my target audience." – Michelle, Remote Rebellion.
I have never created a digital product, is this right for me?
Absolutely! Your time and energy (ours too) are sacred and that's why we are there to guide and support you along this journey. 
I already have a marketing strategy, will you build a new strategy?
We build a custom marketing campaign with clear goals from start to end so that when it's rolling, you can reuse it and adjust it as needed over time. Our goal is to create a strategy that you can use alongside your current marketing activities.
How do you track if it's successful?
Marketing and tracking results go hand in hand. We deeply care about your time and energy and that of our team members. Our approach to campaign thinking ensures that content isn't scattered and but well-curated with specific goals. By using industry tools, automation and a highly trackable process we will make your content worth your time and energy.
Do you also automate?
Yes, building a content roadmap involves different marketing tactics including automation. Our purpose is to build a content journey that gives results without overwhelming yourself or your team. Automations actually play a huge role and will set you up with tools like Zapier, and Hubspot
Do you also offer paid marketing services?
Yes, we offer paid traffic services outside our packages. This is optional once we have a proven organic content journey.
Do you offer content creation services?
Yes, our team is fully remote working with creative and smart talents from all over the world. During our onboarding session, we will better understand what strategy fits your business goals best while keeping in mind your available recourses. So the strategy will be uniquely designed and implemented in collaboration with you and together we will decide if additional resources like tools or skills are worth investing in.
I already have a creative team, can I keep working with them?
Absolutely! This roadmap is yours and we will collaborate with your team to implement the content strategy. When additional resources additional are required to implement the strategy further, we collaboratively define what resources like tools or skills we need and find the right talent. We are always happy to introduce you to our own talent pool of various services and creatives from all over the globe.
Your energy and time matters to us.
We help experts and small business owners with creating digital products and showing up online consistently with ease in a way that your content actually helps achieving your goals.
Book your free discovery call below.