Website designs we created for entrepreneurs
making a website for your business takes time. It shouldn't stop you from doing it and we love to help you to start creating relationships online.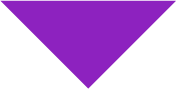 Some of our featured projects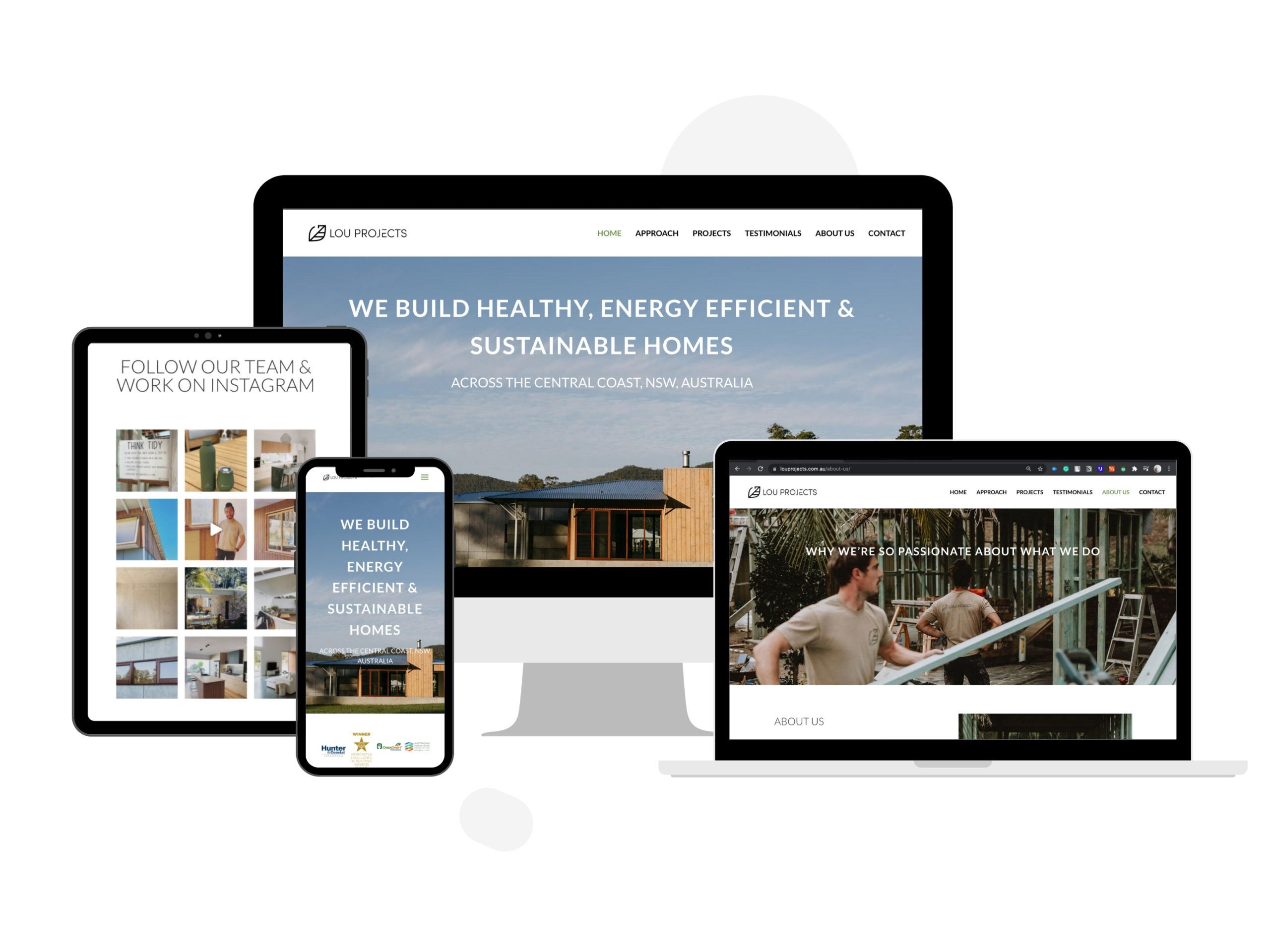 Lou Projects | Website Design & Content
Sustainable customer home builder Andrew from Australia wanted to create a stronger & professional online visibility and build company credibility. The focus was to showcase ongoing and completed projects and enable future digital marketing tactics.
Create stronger & professional online visibility
Showcase ongoing and completed projects
Receive project requests 24/7
Increase the online visibility with advanced SEO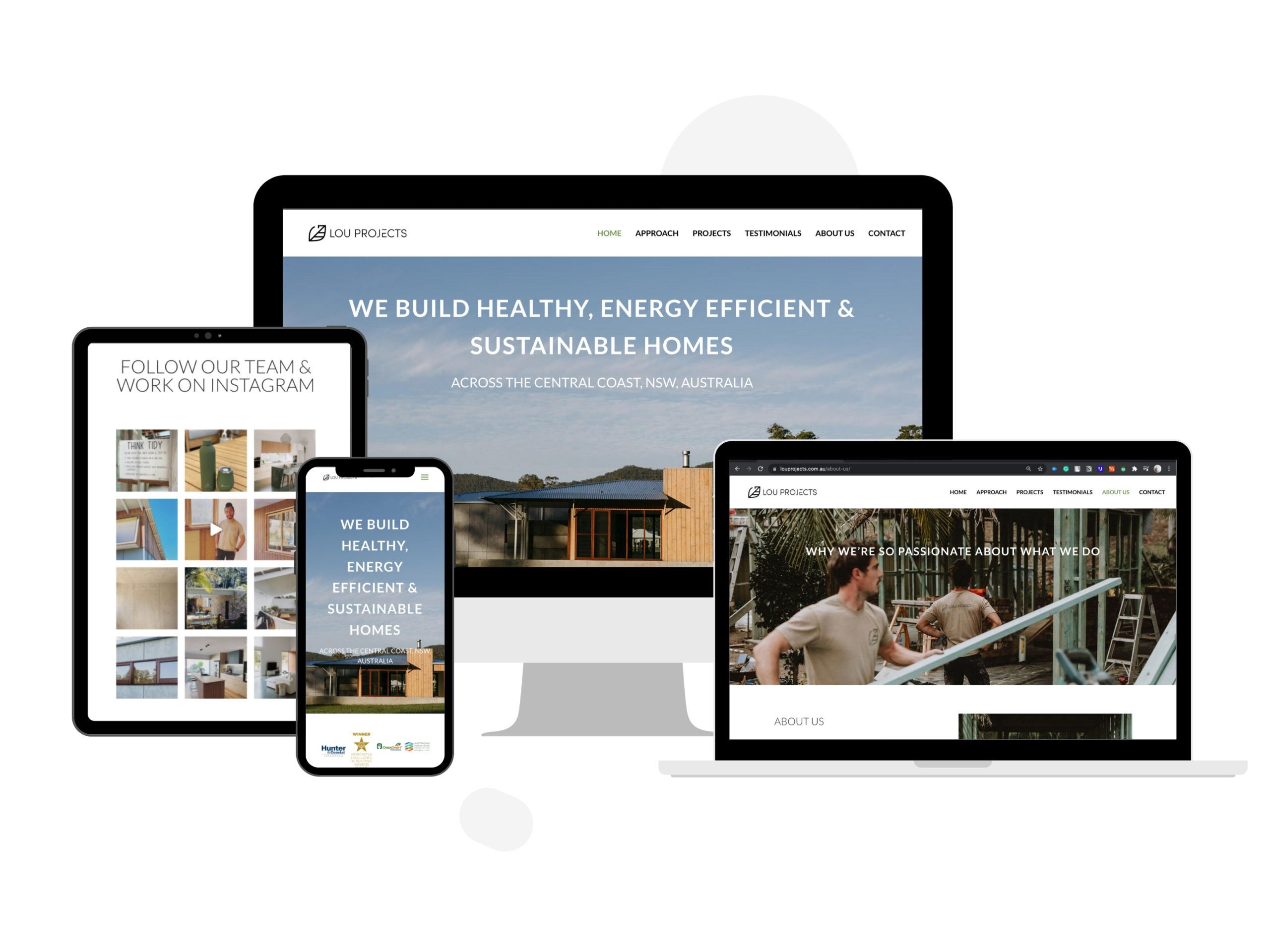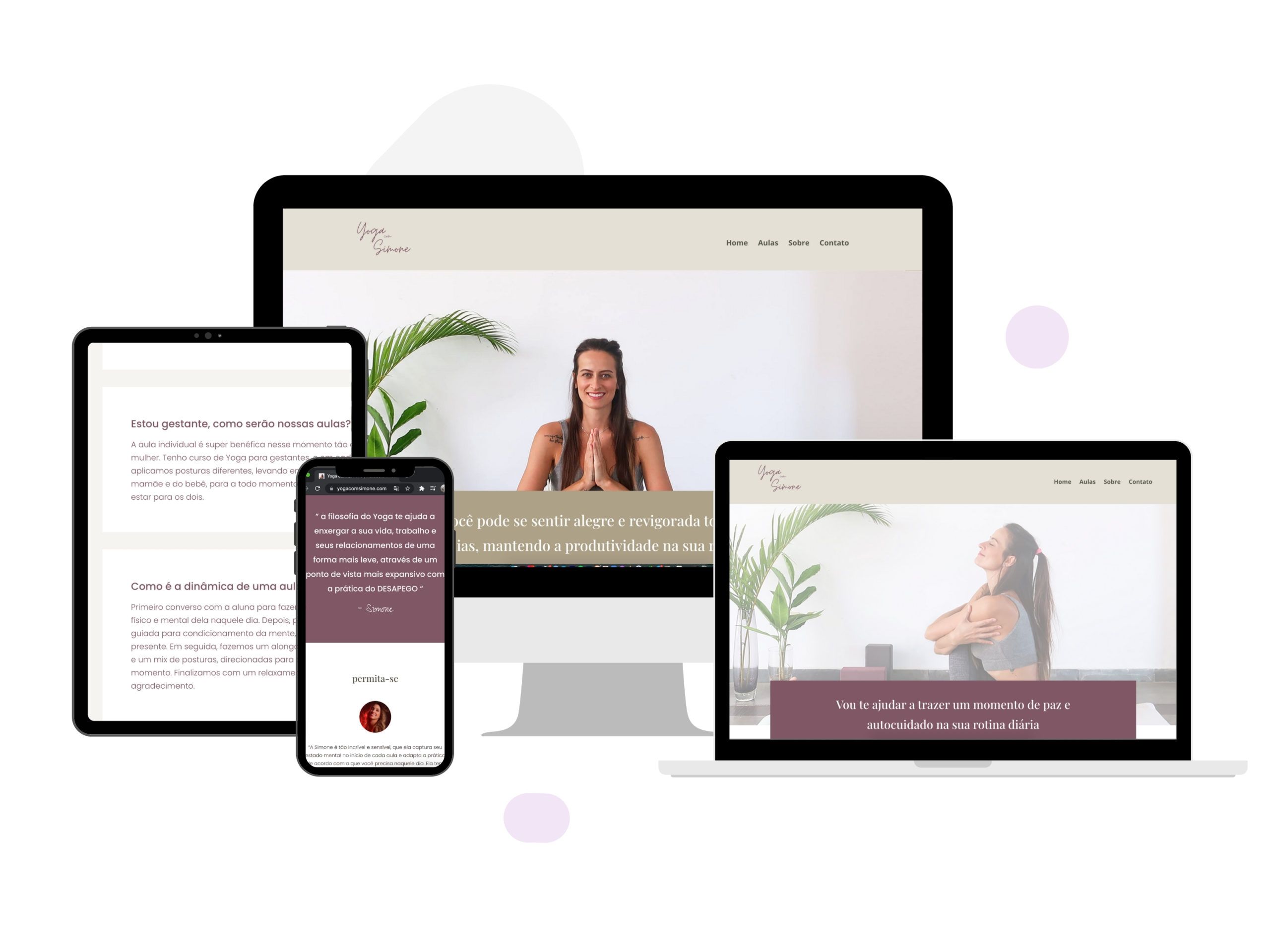 Yoga Com Simone | Website Strategy, Branding & Website Design
Simone is a yoga teacher and started teaching online yoga classes. With her new website, she wanted to show what type of classes and packed she has. We also set up her class booking system with an online calendar. so her students can easily book classes in just a few clicks.
Create stronger & professional online visibility
Show the different class packages
Let students book classes with 1 simple link
Share extra knowledge & yoga videos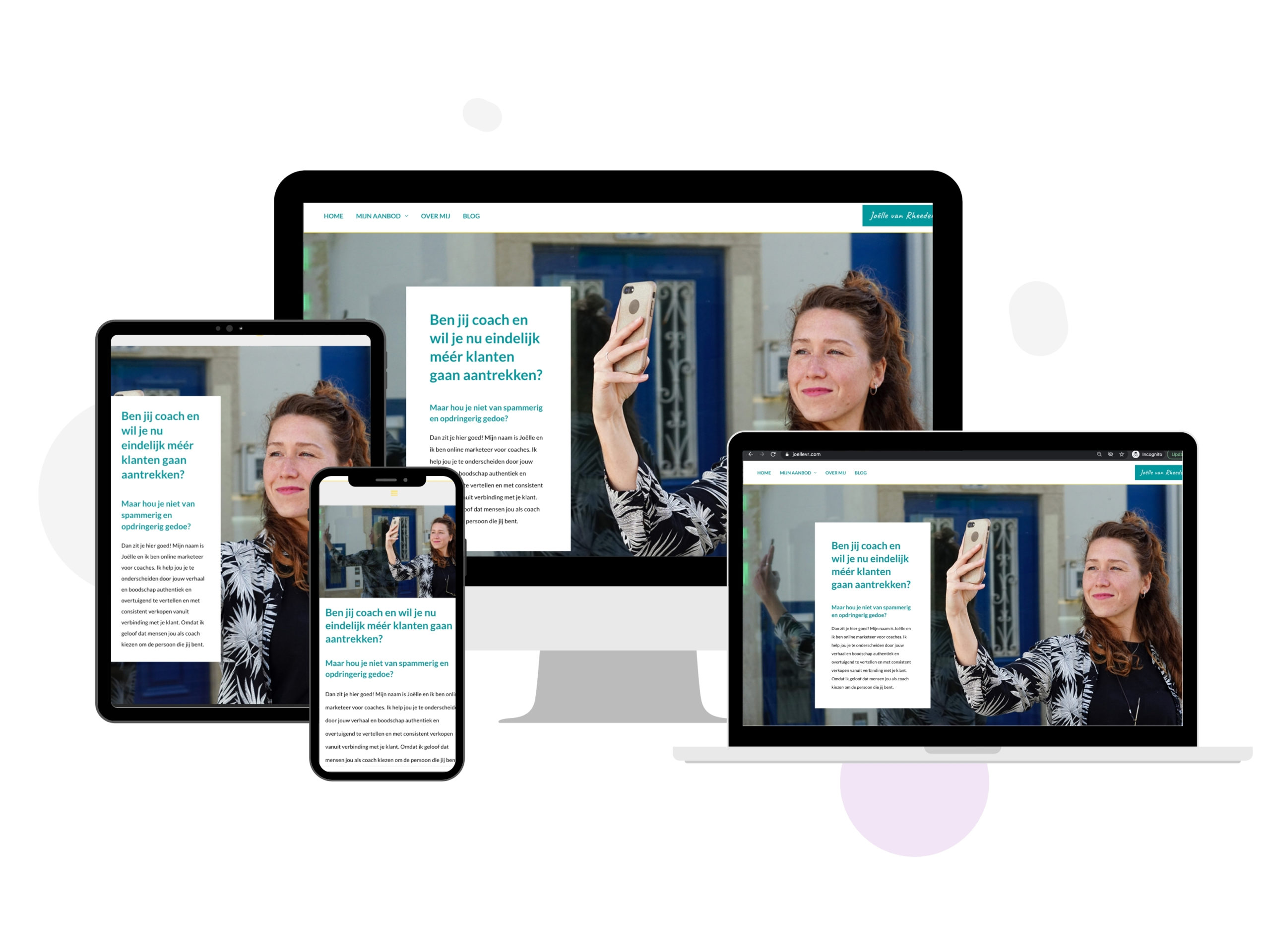 Joëlle van de Rheeden | Website Assistance
As a Digital Marketing Funnel expert, Joelle was comfortable creating her own website in Elementor. With our Website Assistance, we helped her finalizing the website design and created pre-built layouts.
Website Design assistance
Layouts, sales pages & blog posts template
Branding, symbols & editing images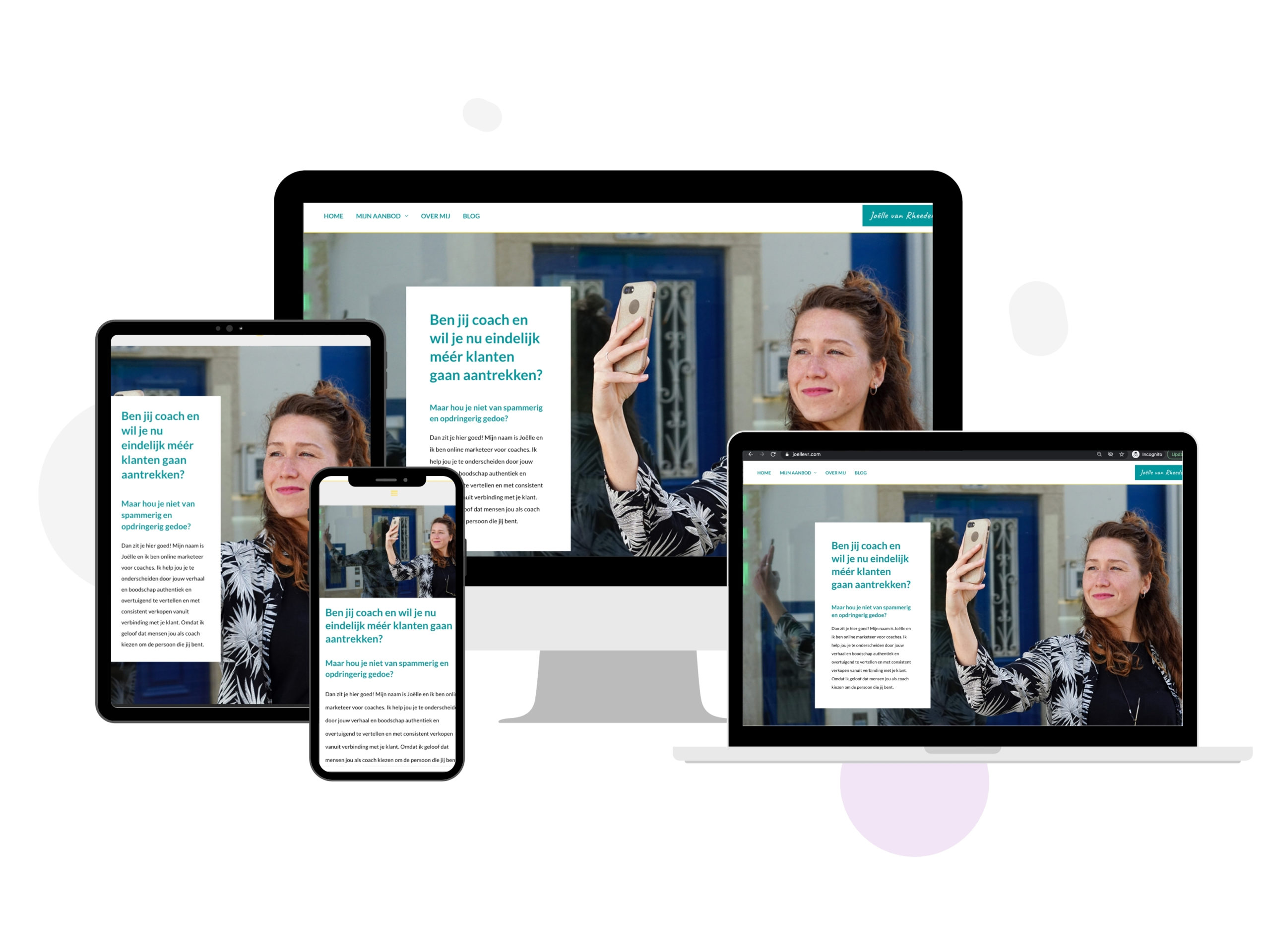 Do more with your website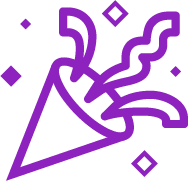 Turn engaged people on social media into paying clients. Use your website as the online hub for your business.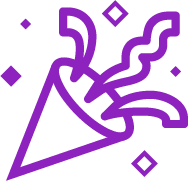 Have a strong professional look and let people find you online. Increase your online visibility with a professional website and stand out from the crowd.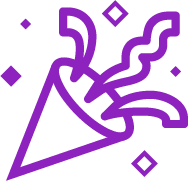 Grow faster by using Digital Marketing Tactics Build a solid Marketing Foundation and use marketing tactics like SEO & Paid Advertising.
Want to start working on your website?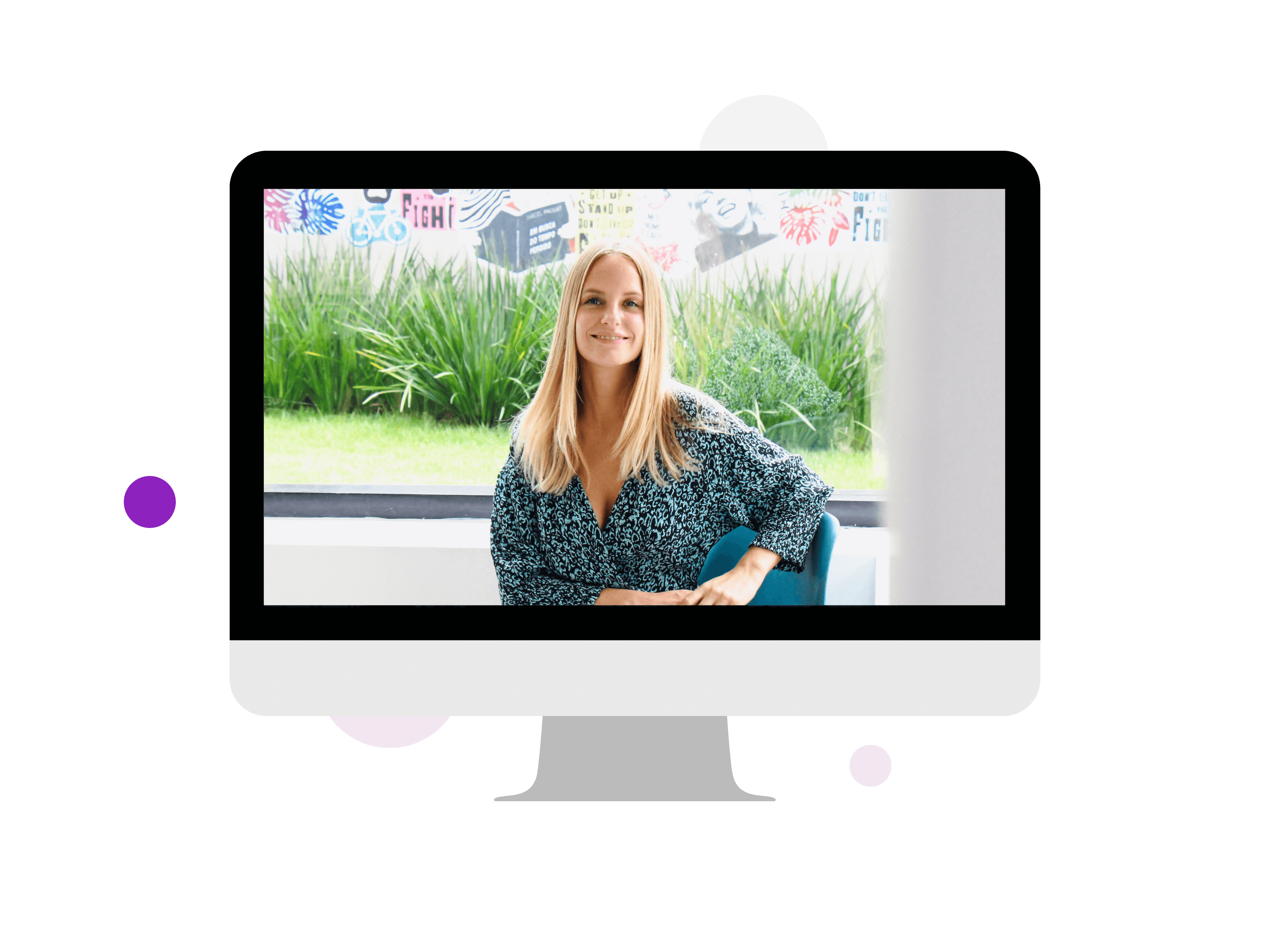 To enquire about our services or ask any question about website, click the button below.