Our website design process explained
Everything you need to know about how we create your website, communicate your story  and build a website your customers will love.
How we create your website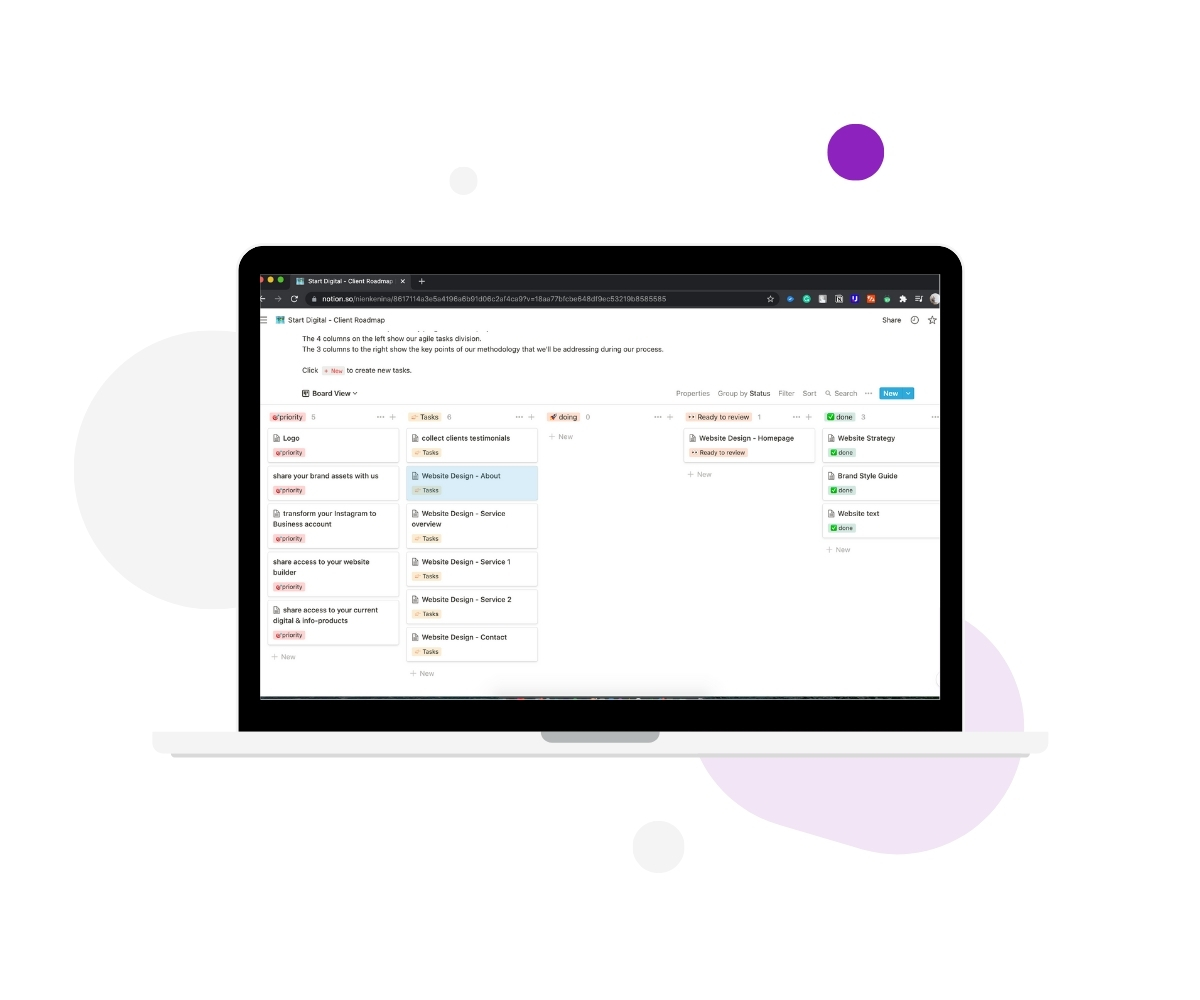 Step 1: Website strategy & roadmap
The first step of our website design process is all about getting to know you and your business. In our 60-minute strategy call we define how your website can help your business grow and create the structure of your website.
From there we map out the pages your website needs to achieve your business goals. We also define what information each webpage should have to make sure your website is the online hub for your business. Clients often love this part of the process. You get your own roadmap in Notion and can use the information also after we completed your website.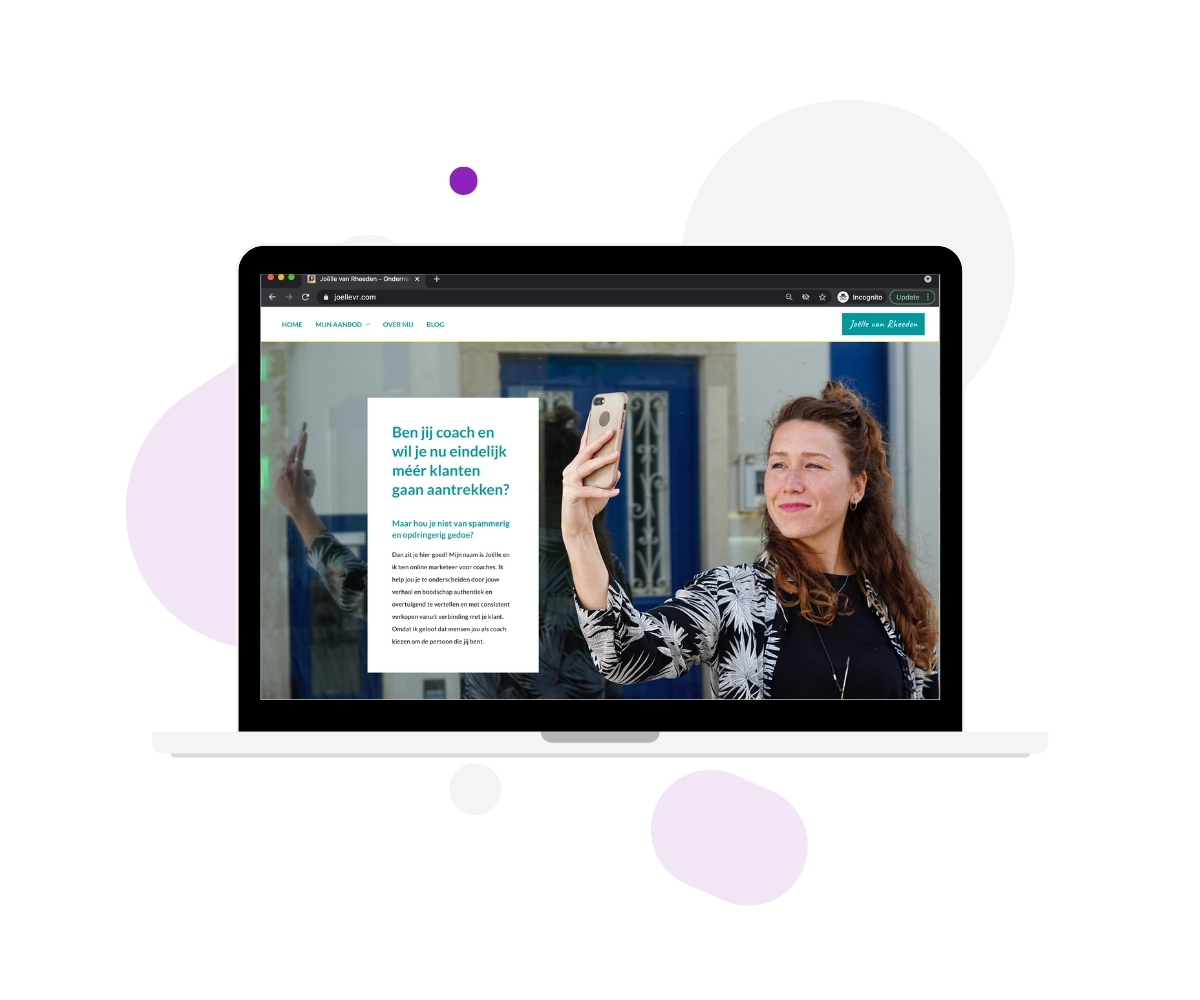 Step 2: Engaging website content that sells
Your website needs content. You might already have existing website text or some ideas about what you want to write. We always like to read the website before we start with the design. We will review your text and provide you feedback so your text is optimised and ready to be wrapped in a stunning & effective design.
Clients that choose the design only service also have the opportunity to have the website text reviewed. If you have little time or aren't comfortable writing your own website text, we can do this for you! Luckily, our team loves website content and we are happy to write it for you. 
Step 3: Attractive website design
Once the website text is ready we focus on the design of your website. We will talk here about different layouts, fonts, colours and we love to see websites you love. With inspiration and our design skills we kick off the design process.
Before we build your website you will get 2 different design options. We discuss this first, align your needs and then we go into the builder creating the website. We add the text, the images and make sure all your links are working. By the end of this step, your website is almost live!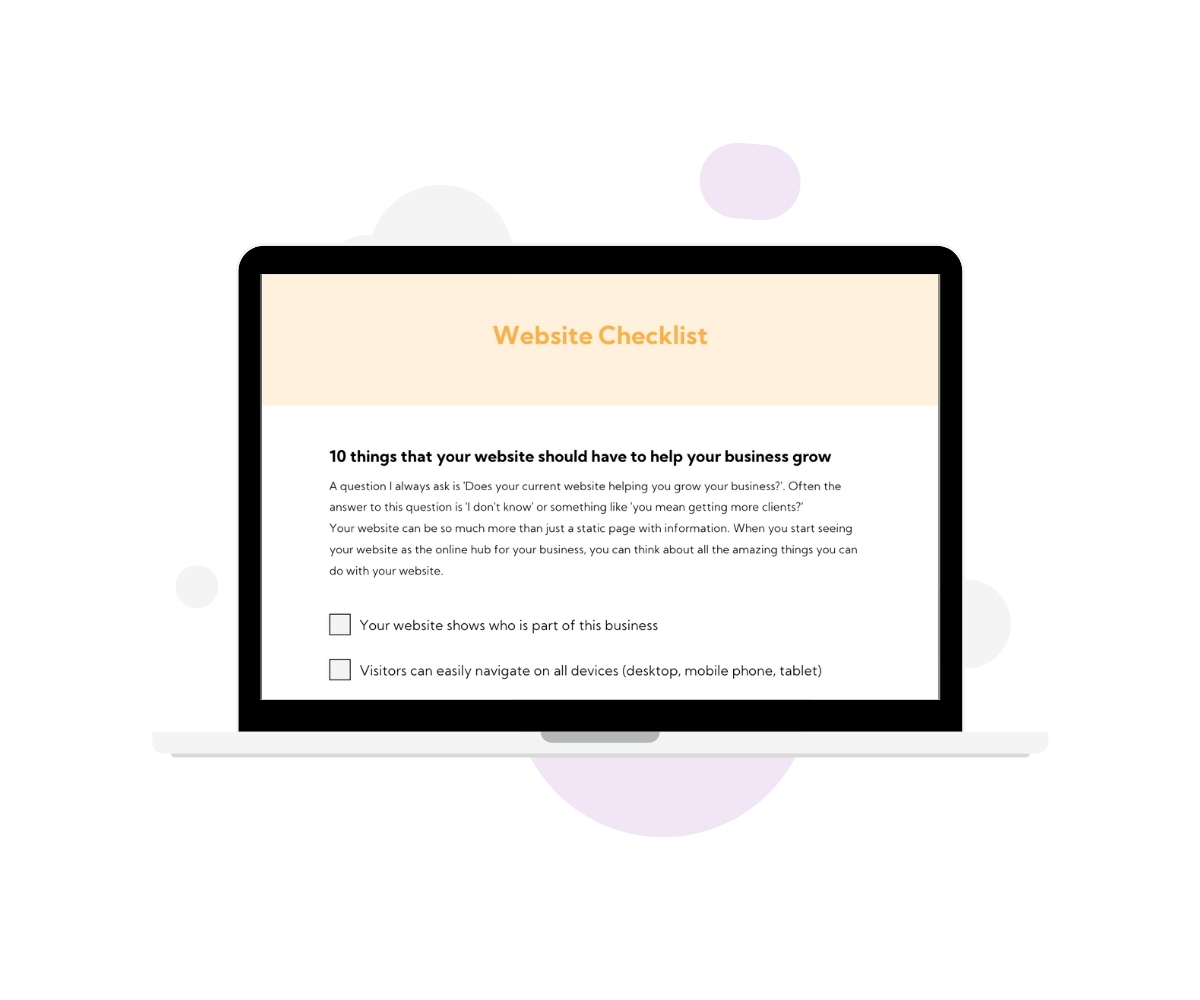 Step 4: Digital Marketing for your website
 Every website needs digital marketing. We have our checklist ready for you and help you with must-have digital marketing for your website.
For example, we will show you how to add Google Analytics to your website, Facebook Pixel and how to optimise your website for SEO. We also create your Meta Tag Description and connect your email address to your website. In this step we want to make sure that you website is ready to be online so Google can find you and your potential clients online! 
Step 5: Publish your brand new website
The final step of our approach it publishing the website. We do our final checks and make sure all the links are working. We encourage you to share your website with your friends, network and on social media so people can start visiting your website!
"Creating a website is so much more than putting some pages together. When we make websites we look at our clients business goals, we talk about how the new website can grow their business. We discuss what content each page should show and help selecting images that support the website content. The design of your website ensures your business looks attractive online and guides the visitor.
We simplify the website design process and make it easy for our a clients to create a website their business needs. "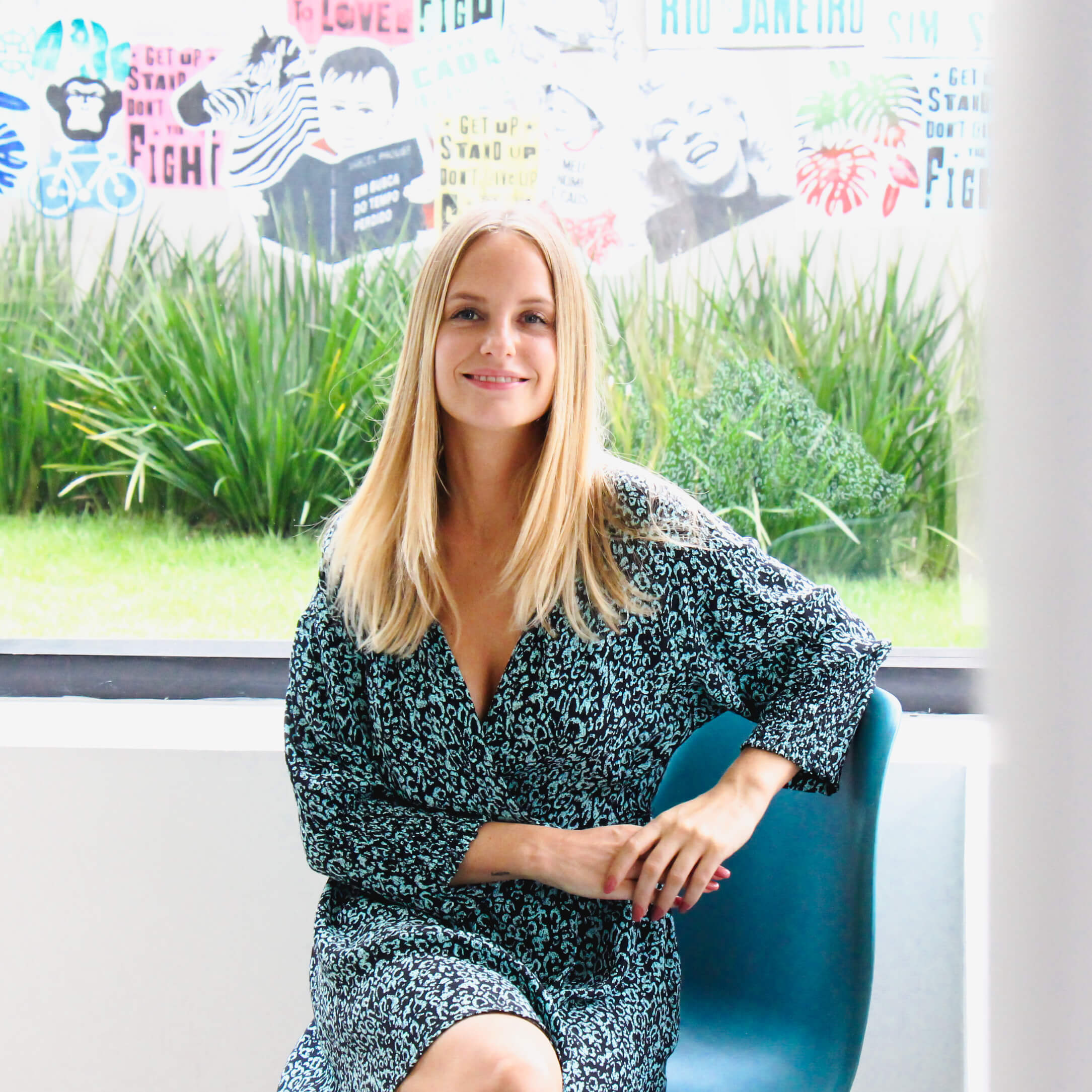 Nienke Nina – Founder Start Digital
Need help with your website?